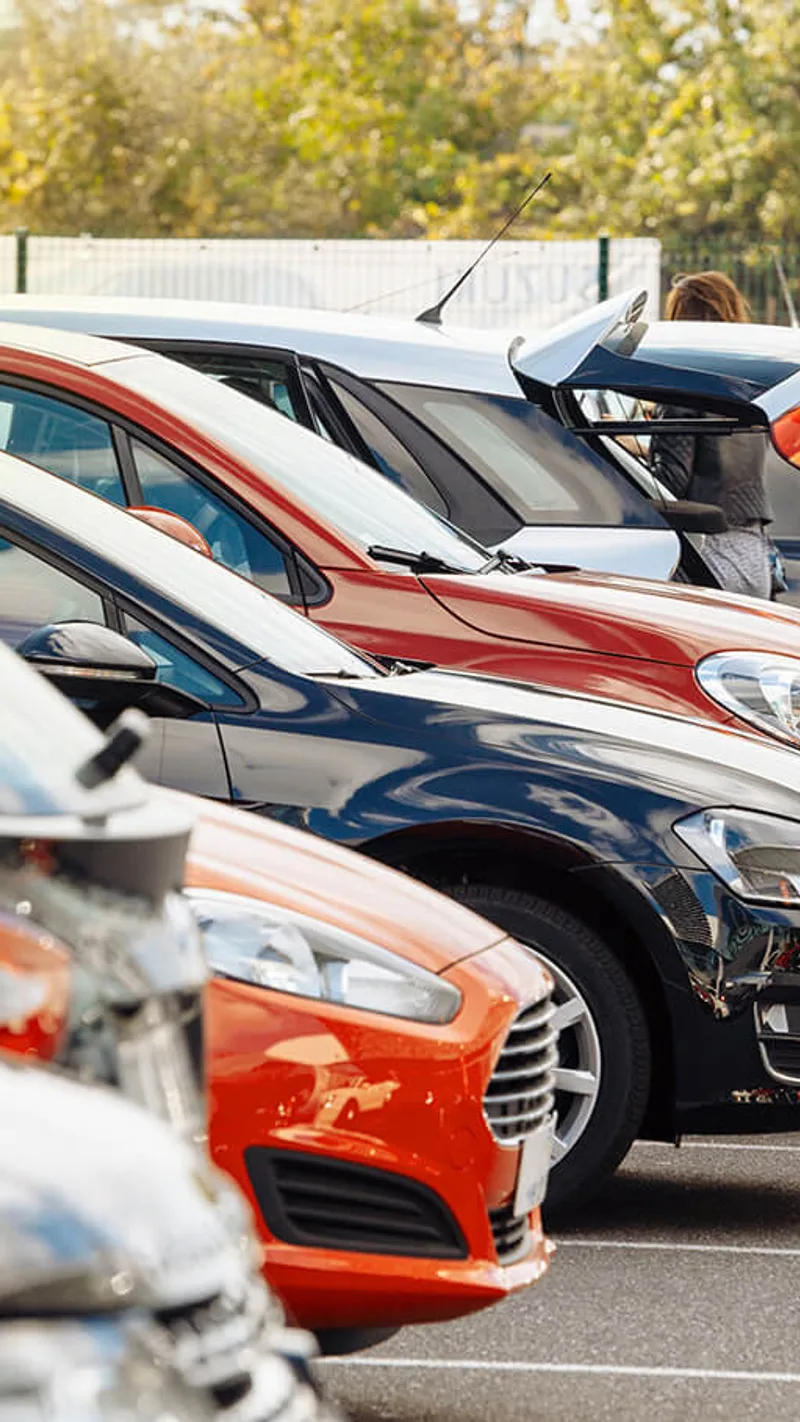 What Can We Help You With?
Easy Loan Application Process
Skip lengthy dealership paperwork and shift your gears into savings by using our online loan applications. Getting used car loan pre-approval with ALEC is as easy as 1-2-3:
Step


1

Apply Online

Get the loan process started by submitting an online application.

Step


2

Complete Your Loan Documents

Once you have your purchase agreement, we will help you finalize your loan documents.

Step


3

Get a Loan Check

You are all set to make your purchase.
Used Car Loan Rates
ALEC is proud to provide outstanding rates and term lengths to all members of our banking family.
Type
Loan Terms
APR* as low as 1
Used Auto 2
2016-2021 and
2021-2022 with over 5,000 miles
Up to 36 months

5.24%


48 months

5.49%


60 months

5.74%


72 months

5.99%


Late Model Used Auto
2015 and older
Up to 60 months

7.49%

* APR = Annual Percentage Rate. All loans subject to credit approval. Rates subject to credit history, term and other factors. Not all applicants will qualify for our lowest rates. Rates can change daily.
1
APR = Annual Percentage Rate. Disclosed rates include ALEC's 0.50% APR discount. ALEC members will automatically earn a 0.50% APR discount if they are new members applying for a loan within the first 60 days of membership OR if they are a returning ALEC loan member. Existing members that do not meet the above criteria earn the 0.50% APR discount with a $500 monthly
direct deposit
into an ALEC
Checking account
and enrollment in
E-Statements
. Discount not valid on credit cards, mortgage and home equity line of credit. Your rate may be higher depending on your credit history, age of vehicle, term of your loan and services used. Maximum financing up to 115% MSRP for qualified borrowers.
2 Refinance of existing ALEC Auto Loans excluded.
Auto Loan Calculator
*All examples are hypothetical and are for illustrative purposes. Information and interactive calculators are made available to you as self-help tools for your independent use and are not intended to provide investment advice. We cannot and do not guarantee their applicability or accuracy with regard to your individual circumstances.
Want to know just how much you can save when you finance your auto loan with ALEC?
Used Car Loan Frequently Asked Questions
Can I shop for cars directly from ALEC?
All members can enjoy our auto buying service portal. Search, compare and buy with confidence using ALEC's transparent pricing guides.
Is my credit score too low to apply for a used car loan?
There is much more to the loan application process than credit scores. If you are concerned that your score is too low to make the cut, it will be important to start implementing strategies now to boost your score in the future.
Does ALEC offer auto refinancing for used vehicles?
Please contact the member help center at 800.762.9988 for information regarding used auto loan refinancing.