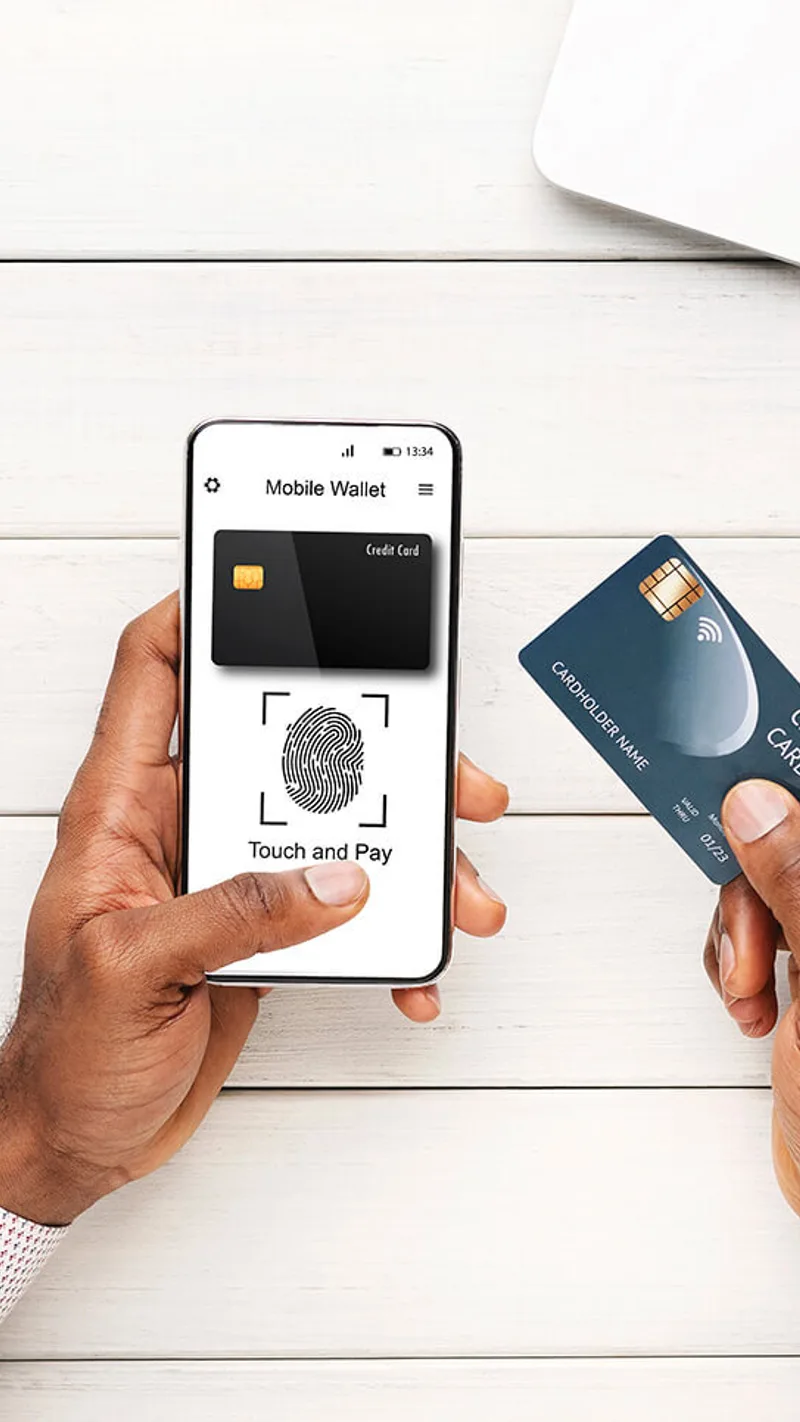 digital wallet
Learn how a digital wallet works.
What is a Digital Wallet?
Offers a convenient payment method for goods and services by allowing you to use your phone instead of cash or your plastic credit or debit card.
Contains digital versions of your credit or debit cards that are stored in wallet apps on your mobile device.
Virtual equivalent of a physical wallet.
Accepted at over 85% of retailers in the United States.
Setting Up Your Digital Wallet
Add the card information in the wallet
Accept Terms & Conditions
Identify authentication method
If authentication fails, dial in number for authentication
For additional authentication support, contact ALEC Consumer Lending at 855.553.4291
Contactless Payment Options Available:
Use your Apple device to make secure payments using stored cards at retail and online checkout.
Use your Android device to pay via NFC. You don't even need to open an app — simply tap and go.
A secure and easy payment service which can be used to make purchases through both Magnetic Secure Transmission (MST) and NFC.
An easy and safe way to make purchases in stores with a supported Fitbit wearable.
An easy and safe way to make purchases in stores with a supported Garmin wearable.
Online buying is evolving, so you can pay safely with fewer clicks.
Digital Wallet FAQs
What is a digital wallet?
A digital wallet is just as it sounds — it's your wallet but in a digital format, so you can make payments without having your ALEC credit or debit card with you physically. Digital wallets allow you to make a purchase in a store, in an app, or even on a website with a participating merchant, all with a compatible phone or wearable device.
What are the benefits of using a digital wallet?
Convenience — you don't have to worry about having your card with you or pulling it out of your wallet or bag while making a purchase.
Secure — during a transaction, the merchant receives a one-time password, or token, to complete the transaction. In this process, your card number is never provided and makes it nearly impossible for a fraudster to take your card information.
Can I add my ALEC Debit Card to my Digital Wallet?
Yes! You can now add your ALEC debit card, in addition to your ALEC credit card.
Are digital wallets safe?
Yes. Digital wallets utilize security features that are built into your device to protect your payment transactions. Additionally, you will be required to authenticate yourself before the transaction can be processed. Depending on your device type, the authentication step may be completed using your fingerprint, facial recognition, passcode, or PIN. The digital wallet providers do not store or have access to your full account number as they are only provided a unique one-time passcode, known as a token, to provide to the merchant to complete the transaction. The last four digits of your card number is displayed on the card image within the wallet for the purpose of helping you manage your card(s).
For more information on the security features enabled by each digital wallet provider, please click on the links below to visit their website:
What do I do if I can't add my ALEC Credit Card?
Contact our 24/7 support number 855.553.4291 or ALEC Consumer Loan Department.
What do I do if I have a question about a transaction?
Digital Wallet transactions will post the same way as a credit or debit card transaction. You can call us 24/7 at 800.762.9988 (toll-free).
What to do if I can't add my ALEC Debit Card?
Contact our 24/7 support number 844.646.5465 or ALEC Consumer Loan Department.
Have questions? We're here to help!
---
Apple, the Apple logo and Apple Pay are trademarks of Apple Inc., registered in the U.S. and other countries. Fitbit, Fitbit Pay and the Fitbit Logo are trademarks, service marks and/or registered trademarks of Fitbit, Inc. in the United States and in other countries. Garmin and the Garmin logo are trademarks of Garmin Ltd. or its subsidiaries and are registered in one or more countries, including the U.S. Garmin Pay is a trademark of Garmin Ltd. or its subsidiaries. Google Pay is a trademark of Google LLC. Samsung Pay is only compatible with select cards, carriers, and Samsung devices. See Samsung.com/pay for compatibility. Samsung and Samsung Pay are trademarks or registered trademarks of Samsung electronics co., Ltd.