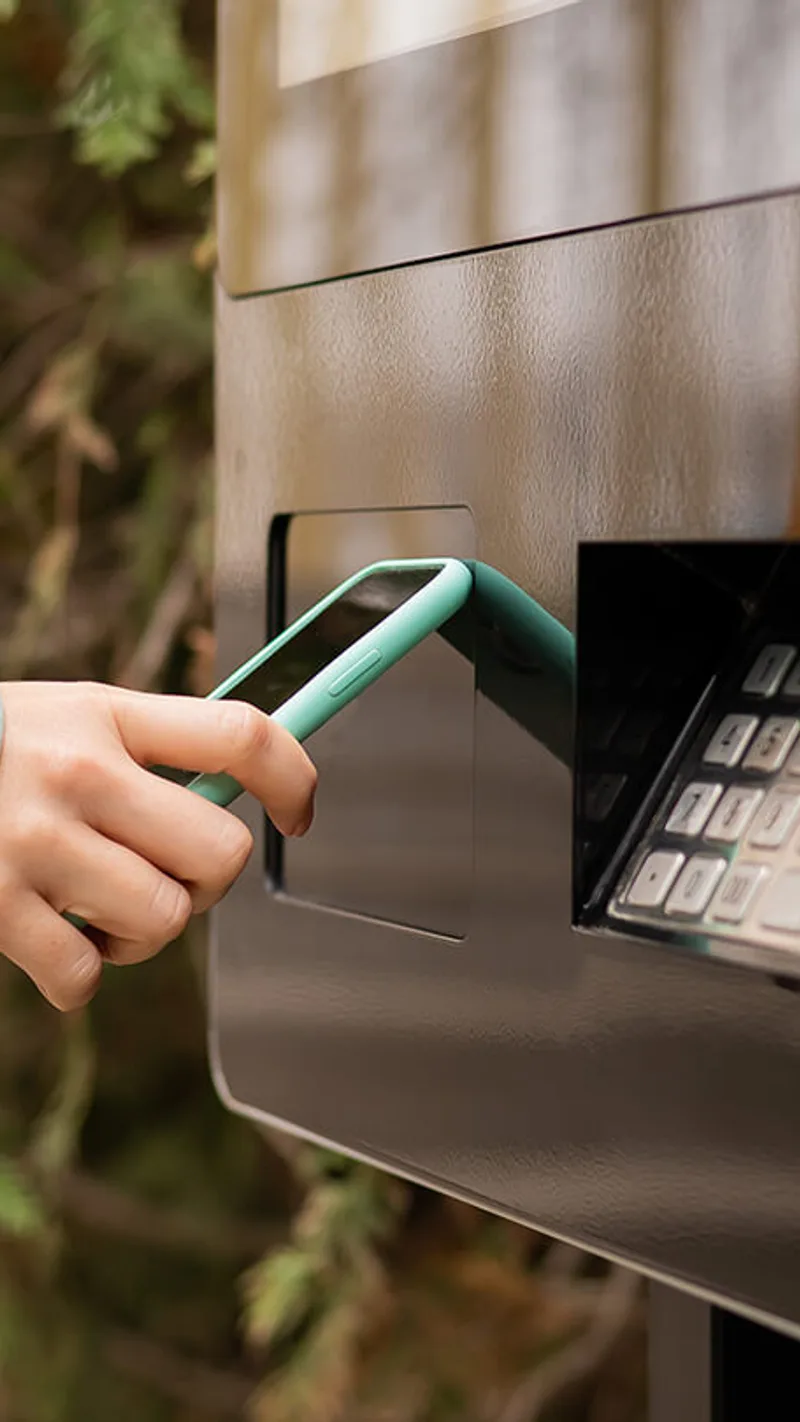 interactive teller service
Say hello to a more convenient way to bank with ALEC. Introducing our Interactive Teller Machines.
What can I do at an ALEC ITM?
The new ALEC Interactive Teller Service is the best in both banking technology and member service. You can complete all of your banking transactions without having to leave work or from the comfort of your car.
ALEC's new Interactive Teller Machines (ITMs) allow you to speak to an ALEC Video Teller with the touch of a button while giving you the option to take advantage of the machine's 24/7 ATM functionality.
Want to learn more? Watch the videos below to see how easy and convenient it is to use our new ITMs:
ALEC Walk-up Interactive Teller Machine
Conveniently do your banking without having to leave work.
ALEC Drive-Thru Interactive Teller Machine
On the go? Pull into our Gurnee location and bank without having to leave your car.
What kinds of transactions can I do at the ITMs?
You can complete the following transactions or requests at an ITM:
Cash checks
Make deposits (both cash and check)
Request withdrawals
Loan or credit card payments
Transfers between accounts
Travel notifications
And much more!
What denominations can I withdraw from an ITM?
You can withdraw cash in any combination of denominations that include $50's, $20s, $5s, or $1s.
What locations have ITMs?
Our ITMs are located at these locations:

Gurnee Service Center
325 Tri-State Parkway
Gurnee, IL 60031
AbbVie Building M1
1401 Sheridan Rd.
North Chicago, IL 60064
Abbott Building AP22
100 Abbott Park Rd.
Abbott Park, IL 60064
Abbott Building CP1
675 N. Field Dr.
Lake Forest, IL 60045
What are the ITM operating hours?
The ITMs are available Monday – Friday from 8:00 am — 5:30 pm and Saturday from 8:00 am — 12:30 pm.
Can I use ITMs after hours?
The ITM functionality is not available after 5:30 pm Monday – Friday and on Saturdays after 12:30 pm; however, you can use the machines as ATMs 24/7.
Have questions? We are here to help!