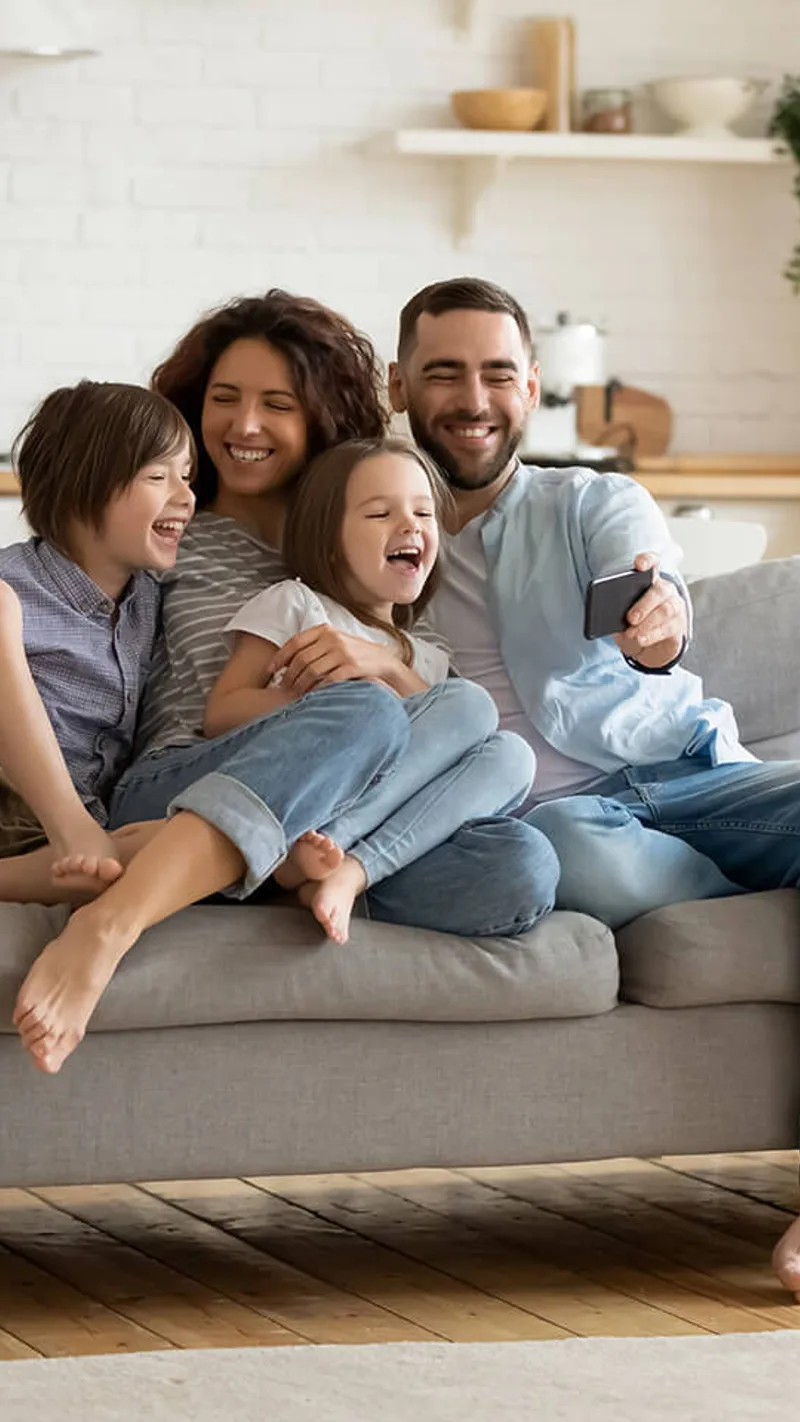 building financial resilience
Take good care of your credit and it can help with building financial resilience.
Learn how you can take care of your credit.
A trustworthy financial reputation is one of the most valuable possessions you can have. The key to a good credit score is to build your credit early. Managing it responsibly and sustaining it over time can have a major impact on your life.
Make sure you understand the true value of having good credit and how important it is to keep your credit score safe.
Building your credit history can start today.
A good way to get started building your credit history is to take out a secured loan. We have two great options to choose from.
Explore our variety of financial calculators such as the Credit Assessment calculator, which will help you determine your credit rating.
Smart Money U™ is the smart way to move toward your financial goals.
Credit card bills, debt, and saving may not be top of mind for you, but the financial decisions you make today will have a long-term impact on your life. Smart Money U™ will prepare you with the right skills to manage your financial future. The Smart Money U™ platform contains a myriad of valuable resources, including interactive educational videos in the ALEC LearningLab+, financial articles, podcasts, calculators, and more.
ALEC LearningLab+
Click on a course below to begin your personal learning experience.
New to the world of credit and interested in learning about its impact on your financial situation? This helpful learning experience is a good match for anyone looking for a foundation when it comes to credit, budgeting, and savings.
Deciding which expenses are most important for you and how to adjust your budget? Changes to our financial lives can often result in stress, making the decisions even more challenging.
Mapping a plan to pay down debt and wondering which path is right for you? This course provides all the details you need to explore multiple ways to manage debt.
When it comes to paying off credit card debt, there are different schools of thought. Understand the pros and cons of the snowball and avalanche methods and the Debt Management Program.
Oftentimes, we create spending plans with the right motivation and intent. BUT there's something else at play. Habits. It takes time and thought to adopt or change your banking behaviors.
From getting gas to simple trips to the supermarket, prices are soaring, which is causing most of us some type of financial stress. This webinar will give five solid tips on how to fight inflation, or, at the very least, take away some of its sting.
Learning about credit and why it matters.
What's the best way to build up your credit history? This brief highlight from the educational webinar "Building Credit From Scratch" shares specific options.
Sometimes keeping it simple is the best approach. View this brief webinar highlight for specific steps to set up an easy budget — a great foundation for financial success!
2023 can be your year to improve how you handle day-to-day personal finances and avoid challenges many of us experience with our spending, savings, and debt. Learn five common money challenges and take the right steps on your financial wellness journey.
ALEC Podcasts
Whether you're listening in the car, during your morning jog, or during your lunch, you're in for a treat with the ALEC Podcast. With each episode, you'll gain the knowledge, resources, and tools needed to support you on your financial journey.
Check out some of our helpful calculators:
Have questions? We are here to help!