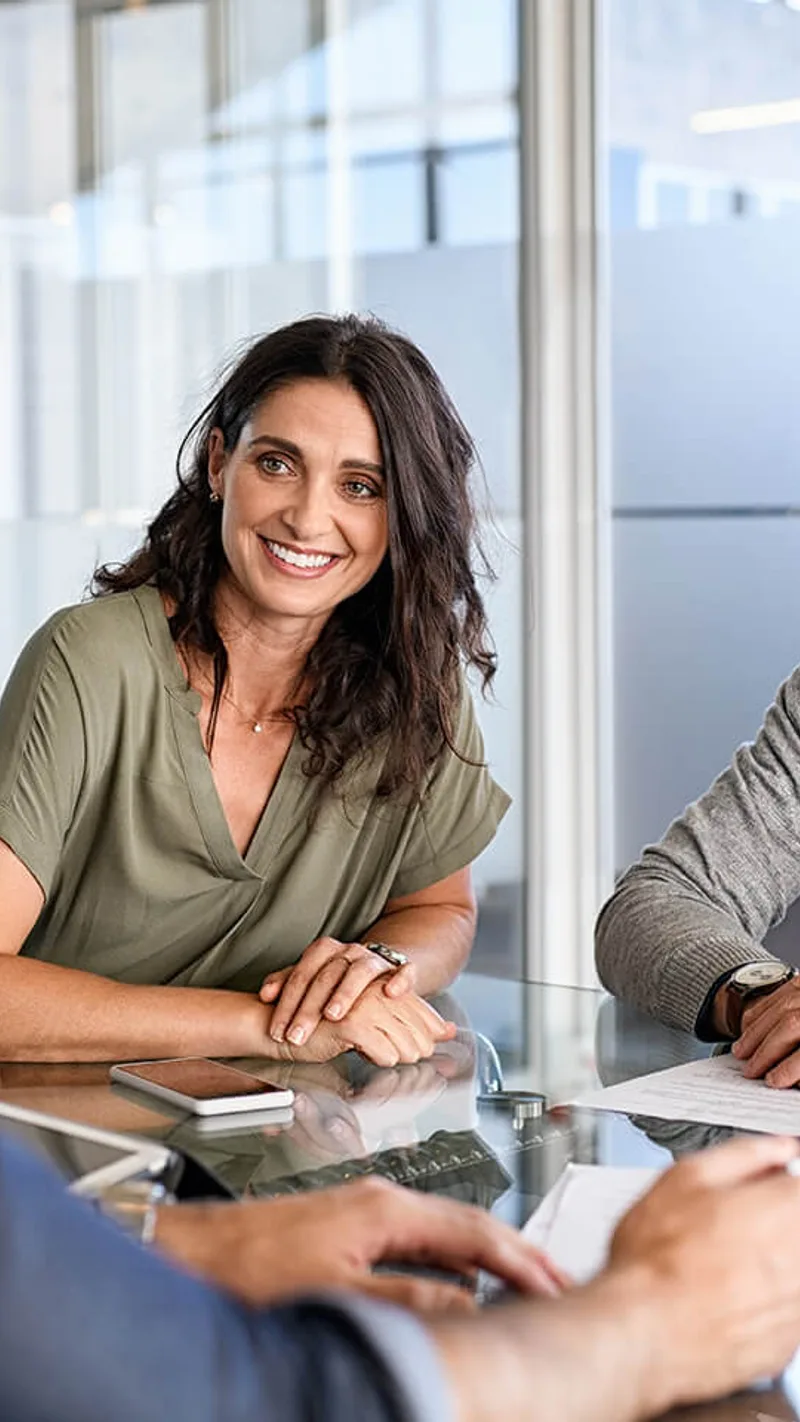 banking basics
Ready to begin your financial journey? Start here.
Learn the fundamentals of financial wellness to create healthy habits and long-term confidence.
Whether you're just beginning your financial journey or hoping to change your money habits, it's important to understand the fundamentals of banking. You need both knowledge and know-how to manage your money effectively.
Get set up for success by learning key banking concepts, checking account best practices, and the ins and outs of credit. Building your knowledge of banking basics can start today.
A great way to get started is by understanding the importance of budgeting. Building a budget you can stick to is the best way to make the most of your money.
Explore our variety of financial tools to gain the knowledge you need to make informed decisions and achieve your financial goals.
Smart Money U™ is the smart way to move toward your financial goals.
Credit card bills, debt, and saving may not be top of mind for you, but the financial decisions you make today will have a long-term impact on your life. Smart Money U™ will prepare you with the right skills to manage your financial future. The Smart Money U™ platform contains a myriad of valuable resources, including interactive educational videos in the ALEC LearningLab+, financial articles, podcasts, calculators, and more.
ALEC LearningLab+
Click on a course below to begin your personal learning experience.
New to the world of credit and interested in learning about its impact on your financial situation? This helpful learning experience is a good match for anyone looking for a foundation when it comes to credit, budgeting, and savings.
Understanding why people make financial choices allows GreenPath to help the people you serve with a unique, holistic approach.
A checking account is a basic financial tool that makes a big impact on your overall financial health and wellness. This learning tool will set you up for success, improving your confidence and attitude around healthy checking account habits.
Have you ever received a large sum of money? Perhaps it was a tax refund, bonus, inheritance, or insurance settlement. Learn what you need to consider to successfully manage these funds.
Oftentimes, we create spending plans with the right motivation and intent. BUT there's something else at play. Habits. It takes time and thought to adopt or change your banking behaviors.
This webinar will bring you up to speed on identity theft, inform you of common scams and pitfalls to avoid, and offer methods to protect yourself against identity theft.
Sometimes keeping it simple is the best approach. View this brief webinar highlight for specific steps to set up an easy budget — a great foundation for financial success!
What is your relationship with money? Are you the type to save for a rainy day? Or do you have fun spending money as soon as you get it? Who do you trust when it comes to financial advice? Answering these questions can be helpful in determining your financial personality.
ALEC Podcasts
Whether you're listening in the car, during your morning jog, or during your lunch, you're in for a treat with the ALEC Podcast. With each episode, you'll gain the knowledge, resources, and tools needed to support you on your financial journey.
Check out some of our helpful calculators:
Read one of our articles to learn tips for long-term saving.
Have questions? We are here to help!